How sneaky are you today?
Slide between 0-10 to tell us how sneaky you are today
Jeez, that's not sneaky at all! Get on the Warriors to win the NBA. Print screen & share to mates!
Hmm a little sneakier...Tom Brady isn't that old...Patriots to win the Superbowl!
I can feel your sneakiness growing. Neymar has gone down with a leg injury (again), fade Brazil!
5 leg multis look odds on for you today! $2 max stake. S-S-S Super Sneak, Super Sneaky!
Wooooooah you're half way there, take a multi and anchor Benoit Paire!
It's raining. You've prodded the missus out of the house with an umbrella and loaded up on the unders!
You've told your mates you are on Penguins when in reality you are on the Capitals. You win either way!
Your sneakiness is rising, how long since Tiger Woods won a tournament? Heard he was good with holes!
Stolen your missus credit card to get your 3rd set of signup bonuses. Cycling looks good. Is Lance Armstrong racing?
It's 3.17am. The underdog you have just backed and are railing in the O70's Welsh Lawn Bowls is an absolute moral!
IM FEELING SNEAKY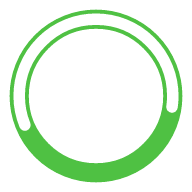 What

is a sneaky multi?

A sneaky multi is a multibet most usually taken by a bettor begrudingly and inauspiciously when they should be doing almost anything else than putting on said sneaky multi.

Although the success of sneaky multi's is mixed, a successfully sneaky multi can provide some of the most joyous moments of a bettor's career.
Elements that increase the sneakiness of a multi include:
The time of the day (the closer to 2am, the more sneaky the leg is)
Low amount of willingness to share any details about taking said multi to anyone
The amount of money the bettor has lost in the same 24 hour period or on the same horse/event recently
The amount of times the bettor tells themselves that they probably shouldn't be placing the multi at all but Ivory Coast to beat Burkina Faso at the Under 20's African Cup of Nations Round of 16 is a moral and deserves to be the 3rd leg of this absolute certainty.